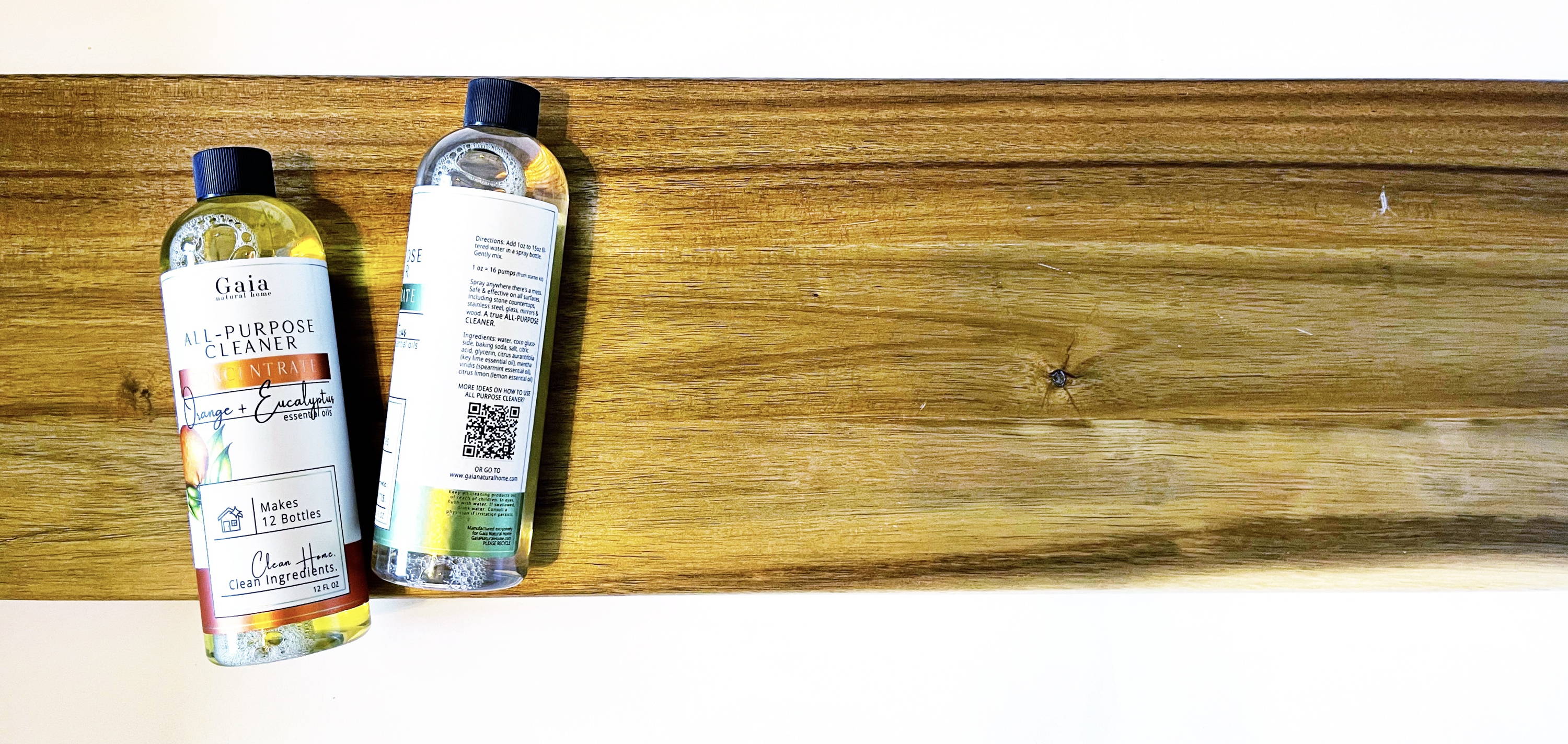 We're reinventing the cleaning cabinet by creating clean, effective products powered by nature.
Our concentrates are packaged and designed to save you money. Just fill multiple foaming soap bottles and use the concentrate in so many ways, saving you money and space under the kitchen cabinet.
Easy-to-use concentrates use 78% less plastic each year. Our LEAPING BUNNY Certified formulas are cruelty-free and save for kids, wildlife and pets.
Family safe cleaners are free from parabens, sulfates and synthetic fragrances. No mystery ingredients here. All formulas are lab tested, safe and effective.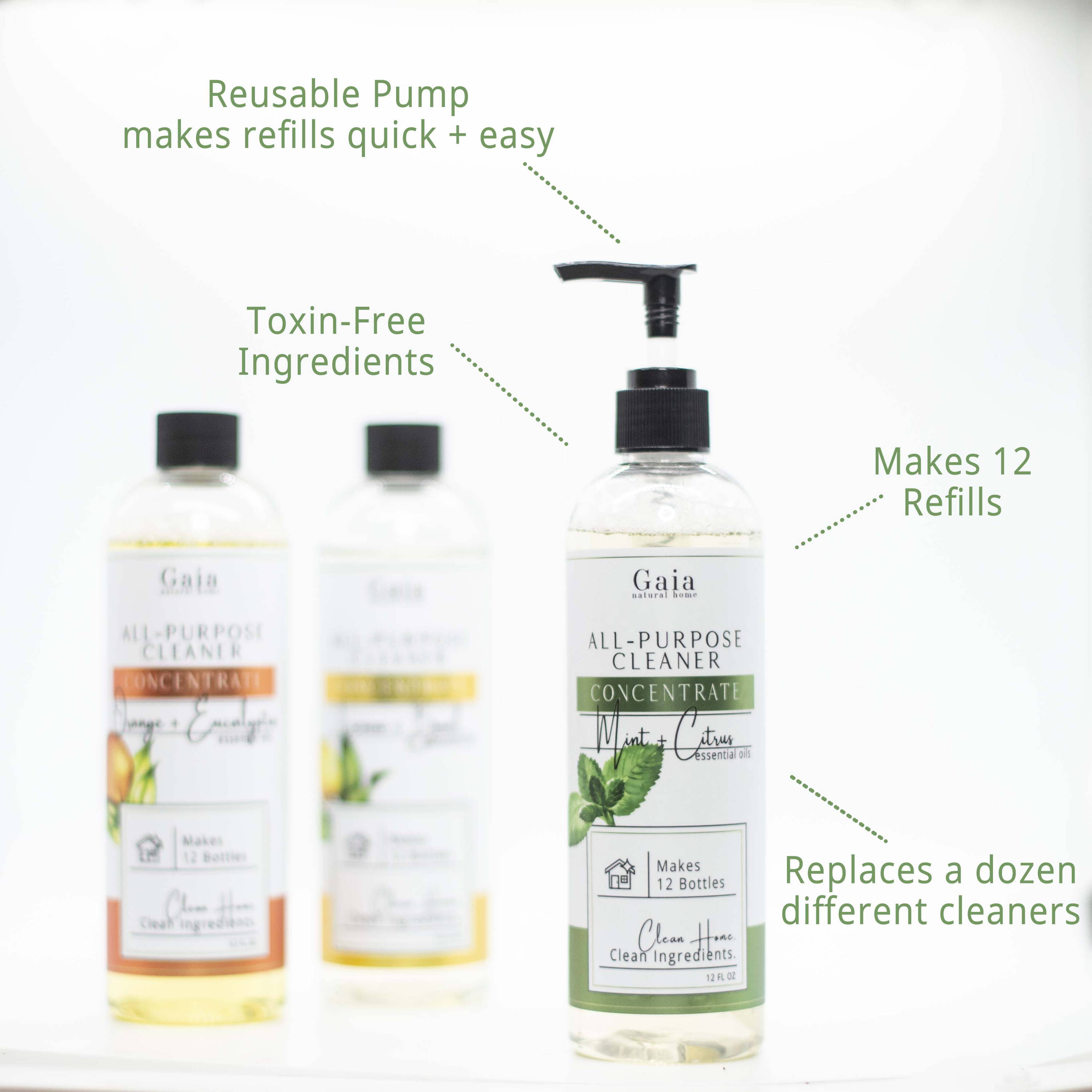 ---
You want the best for your family.
We get it.
---
We're parents, too. Our promise is that we will be transparent in bringing you the best solution for green cleaning.
Know what you're bringing into your home.
Every GAIA ingredient is listed right on the label. No sneaky stuff here.
Make it easy to save on plastic.
Our concentrate allows you to make a 78% reduction in the amount of plastic containers you need to bring into your home annually.
One product = multiple uses.
We design everything to be multi-functional so that your cleaning routine can be simple. 
---

---
You deserve to know that every ingredient and forumla you bring into your home is certified cruelty-free. Gaia Natural Cleaners will never test our formulas on animals.
---
We manufacture all of our formulas in the US and will continue to support the economy by manufacturing as close to our fulfillment centers as possible.
---
Our founder and co-owners are proud to operate a women-owned business. Did you know that women owned businesses reinvest around 90% of their income into their families and communities?
---
Your home is a sacred place. It's where you kids do their homework at the kitchen counter. Where the baby took her first steps.Where you grow and welcome friends. Keeping it clean shouldn't be dirty business.

So, we are reinventing the cleaning cabinet by creating clean, effective products for a happy, healthy home.

About Karen + Rachel

---
Karen Troutt
Founder & Co-Owner
---
I'm a wife, mother, health educator, and entrepreneur.
I'm a little bit country, have a passion for everything natural and truly enjoy creating these products. My favorite evenings consist of a seafood boil, taking in the sunset at the beach and relaxing around the bonfire with my family.
---
Must-have Gaia product? Uh...All of it! I'm refilling my all-purpose cleaner at least 1x/week. My favorite scent at the moment is lemon + basil. The everything soap is used in EVERY room of our house. Both products are a must-have and are used daily around the house.

What does a happy, healthy home mean to you? I believe to have a happy, healthy home is to embrace and better everything in our lives. Physical, mental, and emotional aspects play a part in the overall energy in the home. It's knowing I don't have to worry about harmful ingredients and the peace of mind that brings.
---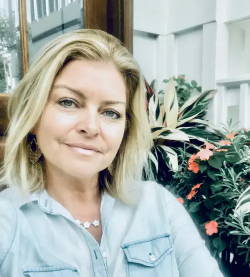 ---
---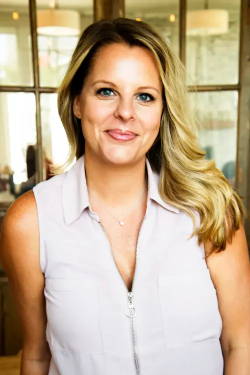 ---
Must-have Gaia product? Orange & Tangerine Everything Soap. I'm a sucker for any citrus scent! I use this by every sink in my house, I even wash my baby with it.

What does a happy, healthy home mean to you? It¹s relaxed, comforting & usually filled with people. It's where everyone gathers for food, telling stories and lots of laughs because everyone is living well.
---
Instagram: @iamrachelblackwood
rachel@gaianaturalcleaners.com

Wife. Mom. Health obsessed but loves french fries. Wellness Entrepreneur and Women's Business Advocate.
I have a passion for living well and entertaining. I believe that we can improve our lives through a more holistic view of wellness and balance. You most likely to find me at home with my family, cooking and hosting our friends.