This multi-tasker is more than just a hand soap. You'll want it next to every sink in the house.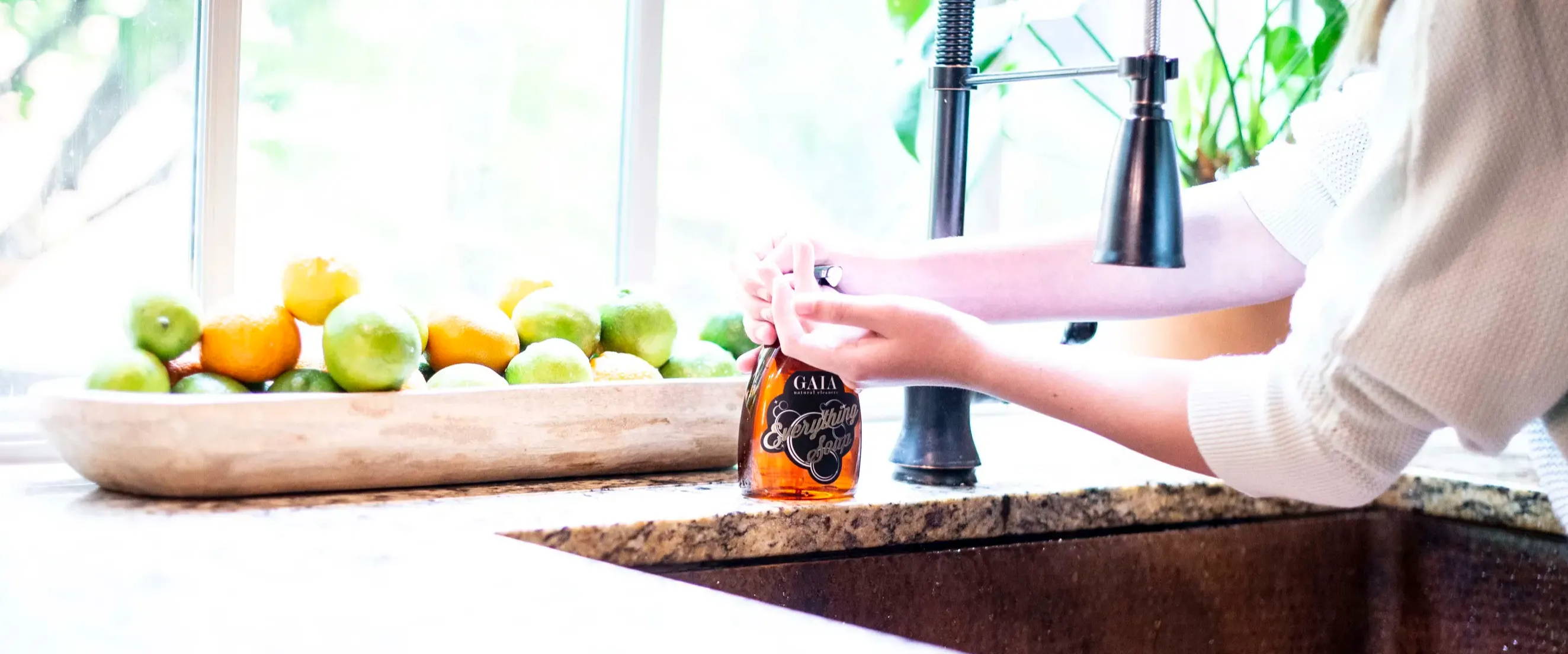 ---
Clean (Just About) Everything. Concentrate makes 24 Refills.
This all-purpose soap concentrate can be used to create an (almost) endless variety of foaming cleaners like dish soap, hand soap, body soap and more! Simply add 1oz of concentrate to 6oz purified water in any foaming container and gently mix.
*Makes 15 8oz bottles
This foaming soap is so versatile it replaces so the hand soap next to your sink, your dish soap and so many other cleaning items. It's a money saver AND a plastic saver which makes our pocketbooks and Mother Earth happy!
Just add 8 full pumps to an empty 8 oz foamer pump.   Add 6 oz of purified water. Gently shake to blend. Enjoy!
Ingredients:
ORANGE + TANGERINE: water, coco glucoside, glycerin, castile soap, baking soda, salt, citric acid, xanthan gum, c
itrus sinensis (sweet orange essential oil), citrus reticulata blanco var tangerine (tangerine essential oil), citrus paradisi (pink grapefruit essential oil), citrus aurantifolia (key lime essential oil)
WELLNESS BLEND:
water, coco glucoside, glycerin, castile soap, baking soda, salt, citric acid, xanthan gum, syzygium aromaticum L. (clove leaf essential oil), citrus limon (lemon essential oil), cinnamomum verum (cinnamon essential oil), eucalyptus globulus (eucalyptus essential oil), rosmarinus officinalis (rosemary essential oil)