How To | Clean Your Toilet
---
How To | Clean Your Toilet

DIY Toilet Fizz + All-Purpose Cleaner Concentrate

---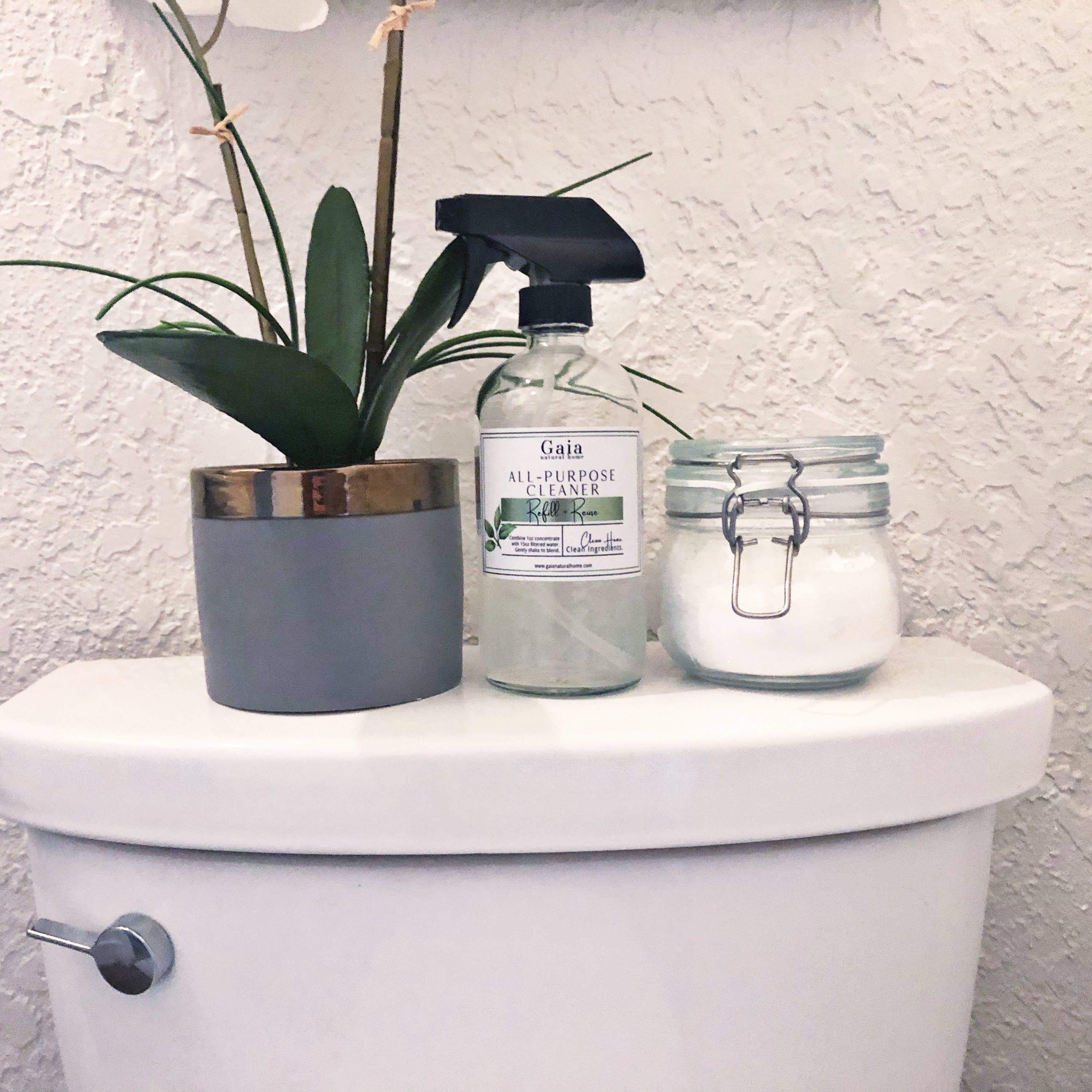 It's like a bath bomb for your toilet!
Drop some in and watch the magic happen...it will fizz as it dissolves releasing the active ingredients. It naturally + effectively cleans and deodorizes your toilets. You can also add essential oils to boost the freshness level to a perfect 10 (peppermint + eucalyptus and lavender + tea tree are great options).
You can use a scrub brush for deep cleaning the entire bowl or alone (no scrubbing) for maintenance b/w deep cleans.
Inspired by our founder, Karen, and her years of experience with natural cleaning, we are opening up our library of DIY 'Recipes' that are tested and vetted to be the BEST!
Want the recipe? https://bit.ly/3u1swnO
---
Items Needed:
Gaia's all-purpose cleaner concentrate, cloth + toilet fizz (DIY Library)
---
Karen is the founder & creator of Gaia's cleaning line and co-owner of Gaia Natural Home. She's a health educator and stresses the importance of prevention. She found a need and was determined to create truly "clean" cleaning products after her 3 children were born. With her husband, Jason (a biochemist), by her side she was able to develop high-quality, toxic-free cleaners. You'll find her in the flower garden, cooking in the kitchen, at the ball fields, and hanging at the beach with her family in Santa Rosa Beach, FL along the famous 30a highway.
---