Beautiful Streak-Free Shine

---
---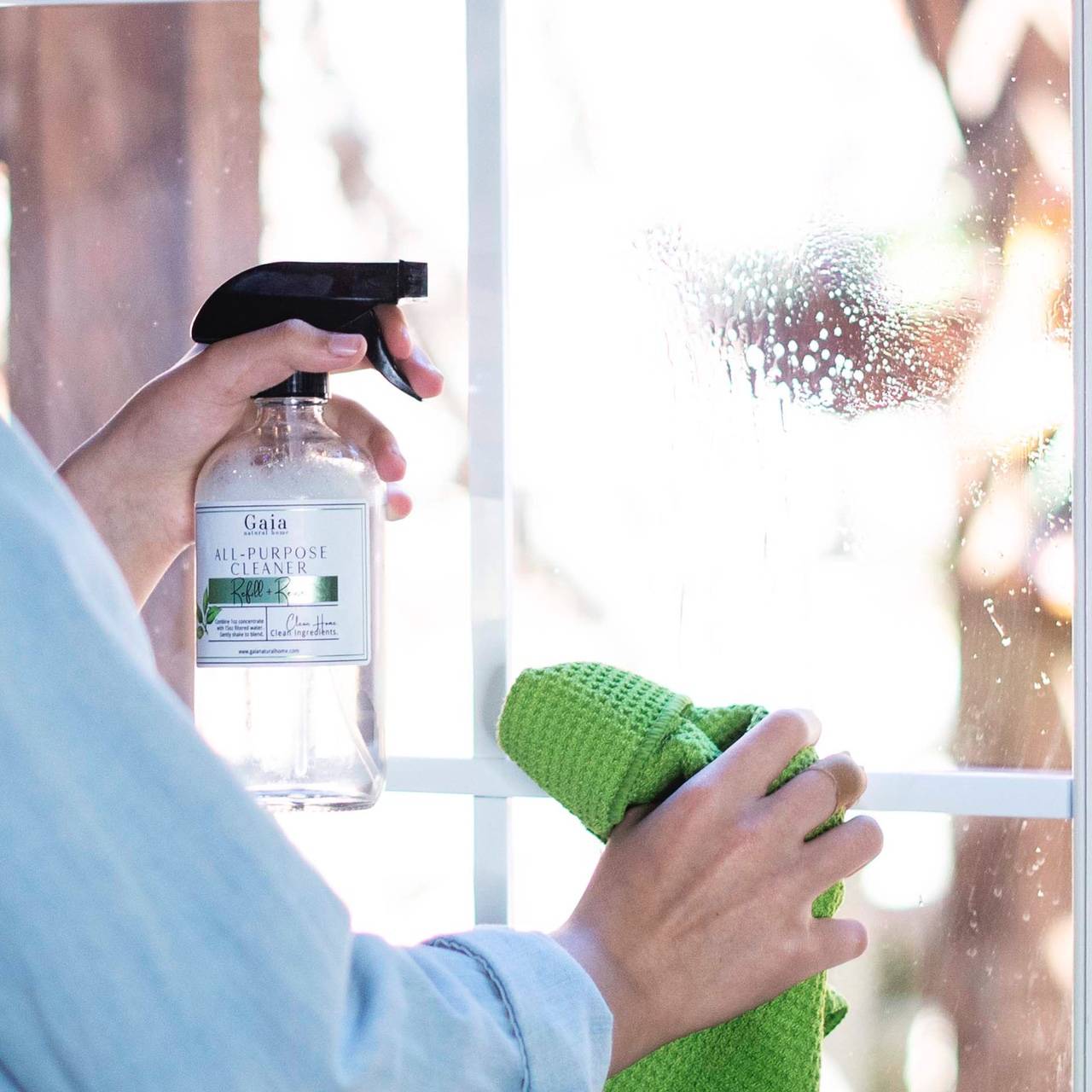 All-Purpose Cleaner can effectively clean windows + glass and leave behind a streak-free shine.

---
Items Needed:
Gaia's all-purpose cleaner and a high quality microfiber towel
---
Karen is the founder & creator of Gaia's cleaning line and co-owner of Gaia Natural Home. She's a health educator and stresses the importance of prevention. She found a need and was determined to create truly "clean" cleaning products after her 3 children were born. With her husband, Jason (a biochemist), by her side she was able to develop high-quality, toxic-free cleaners. You'll find her in the flower garden, cooking in the kitchen, at the ball fields, and hanging at the beach with her family in Santa Rosa Beach, FL along the famous 30a highway.
---