Gaia:
The Meaning Behind the Name



Gaia is a Greek term for mother earth, earth goddess, ancestral mother of all life. She offers life and nourishment to all her children. It is a very meaningful word.


We get this question all the time:
"Why the name Gaia?"

In the beginning, when I was developing my line of household cleaners, I had only one thing in mind... use ingredients that have been offered to us by mother nature. Nothing fake, nothing bad. So when it came to naming my company the only term that made total sense to me and one that I thought would "tell the story" as to how natural my cleaners were was quite simply, GAIA.



As I continue to expand our cleaning product line this same logic remains...using only those ingredients that are supplied to us naturally, through mother earth.
Gaia is now offering additional products that are complimentary to my cleaners. My partner, Rachel, and I are determined to research, test, and offer you the most eco-friendly cleaning accessories and home care products on the market.
Gaia Natural Home is your trusted source for cleaners, cleaning accessories and home care products for your home and family.
---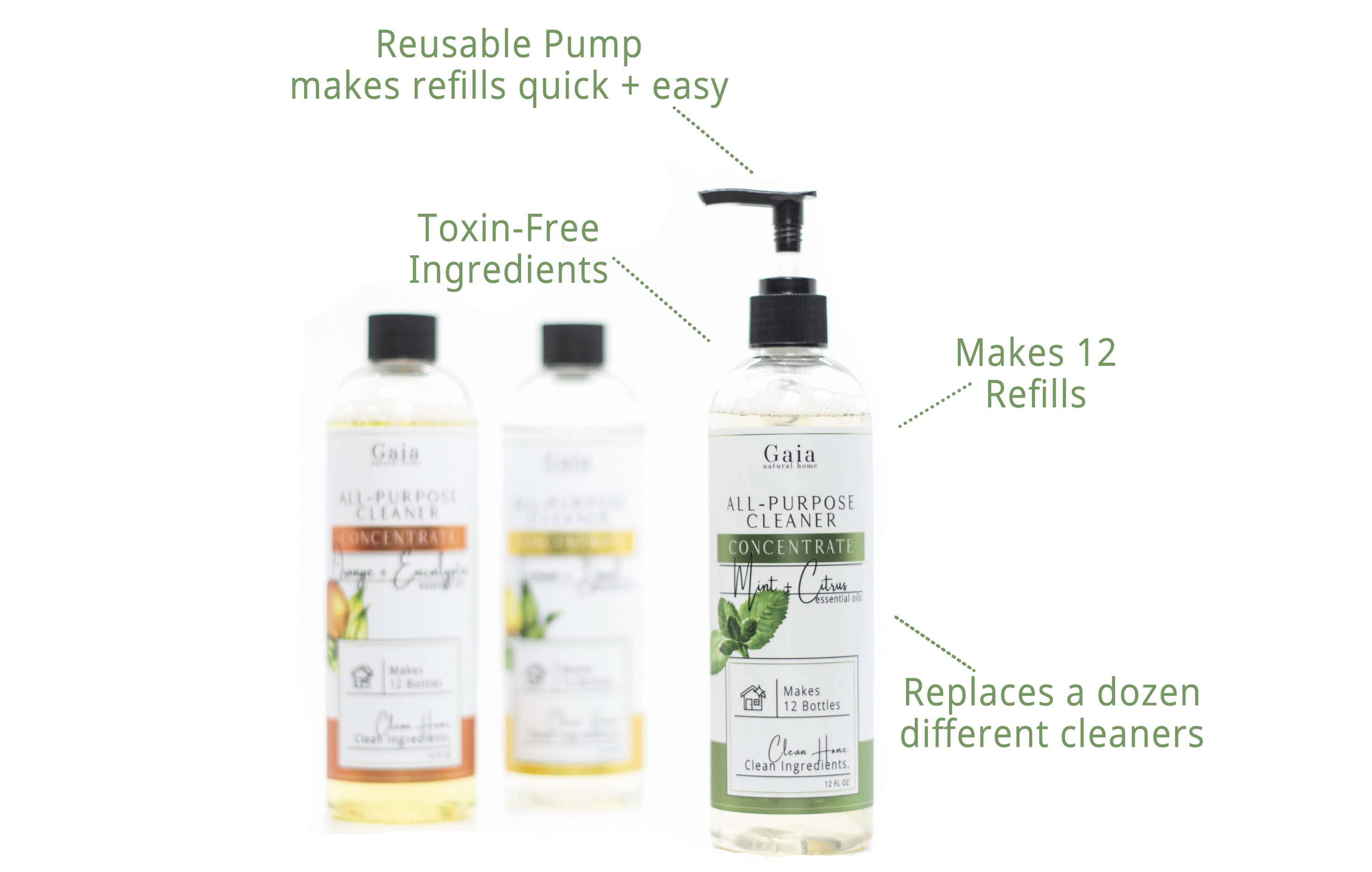 ---
Karen is the founder & creator of Gaia's cleaning line and co-owner of Gaia Natural Home. She's a health educator and stresses the importance of prevention. She found a need and was determined to create truly "clean" cleaning products after her 3 children were born. With her husband, Jason (a biochemist), by her side she was able to develop high-quality, toxic-free cleaners. You'll find her in the flower garden, cooking in the kitchen, at the ball fields, and hanging at the beach with her family in Santa Rosa Beach, FL along the famous 30a highway.
---